Have a fleet of yachts to manage? Use our web database to stay on top of your sampling and maintenance.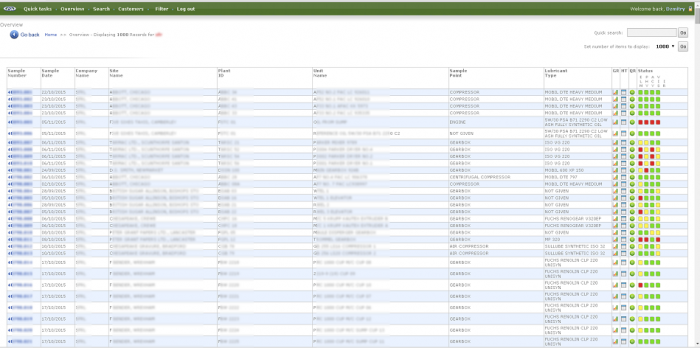 Marine environments offer a special challenge, not least of all a logistical one. Stay on top of your fleet's needs by monitoring your sampling programme from our handy web interface. Our flexible support will ensure that you have your supplies where you need them and that sample results are accessible wherever you are. We can even help with the specialist stuff, such as fibre counts for composite bearings. And if you are in port rearing to go we can report urgent analysis results within hours of receipt*.
Once you are ready to proceed please go to our Welcome page to get started or get in touch.