Where reliability equals safety.
In challenging offshore environments you can't afford cut price oil analysis.  Getting a sample onshore is neither free nor a trivial task – you need to extract the maximum information from it. You need to rely on the data from the lab and you need it back quickly. You need advice that's independent and impartial and not an afterthought part of a different service. When results come back you need everyone on board – patch tests, Ferrography, graphs – all tools for driving engagement at all levels. We help with the boring bits too – we are not afraid to tell you if you sample incorrectly or if you are not hitting your schedules.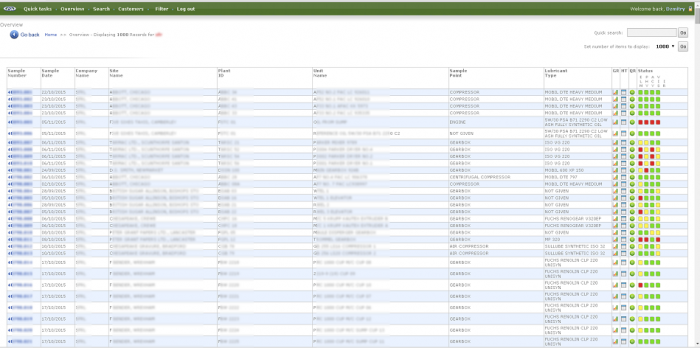 Once you are ready to proceed please go to our Welcome page to get started or get in touch.